We handle a variety of water-proof-related materials for construction.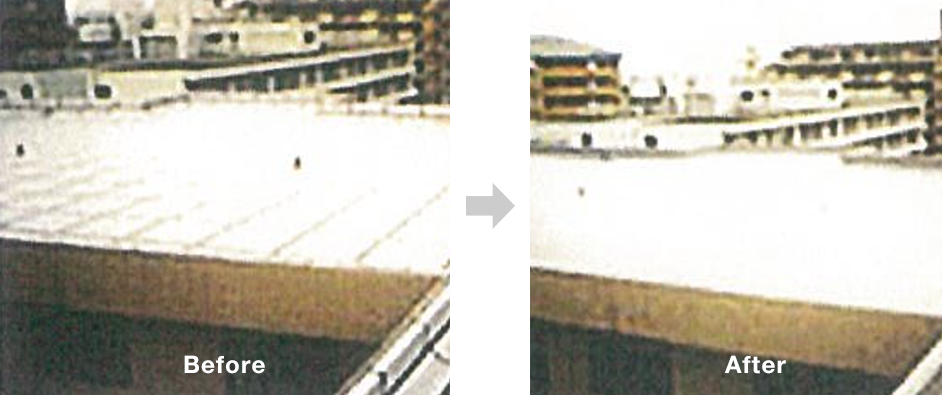 RIMSPRAY
A method for spraying on super quick-curing urethane using a dedicated spray machine. Mechanization may dramatically shorten the construction period required.
SARACENU
This is a sophisticated water-proof system for construction taking advantage of superior properties of urethane rubber for extensibility and durability.
COSMIC
Combination of waterproofing urethane coated film and various types of ventilation buffer sheets or reinforced fabric (cloth) enables application for various types of substrate or usage. Many environment-friendly products such as environment-friendly water curing, one-pack moisture curing, waterproofing urethane without specified chemical substances combined are available.
REMASTER
This is an FRP (fiber-reinforced plastic) waterproofing method using polyester resins. As we prepare super soft unsaturated polyester resins (REMASTER D), organic fiber mats (non-glass mats) or others, those materials may correspond to any place to be applied, providing a waterproofing method with lightweight, superior chemical resistance and durability.