President's message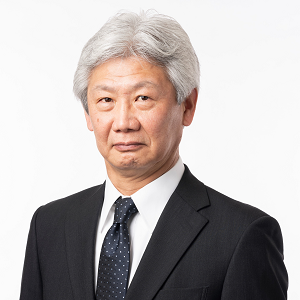 Tsutomu Sakuma President
My name is Tsutomu Sakuma, and I assumed the position of President of NISSO SHOJI on June 29, 2018. I would like to use this occasion to briefly discuss the company's current position and future direction.
NISSO SHOJI was established in 1939 as a member of the NIPPON SODA Group, and we will mark 79 years of corporate history and tradition in December of this year.
FY2018 is the third year of the new four-year mid-term plan; however as everyone is well aware, there is no escaping the fact that the current economic situation is extremely severe.
Nevertheless, by actively building on the business globalization efforts which we have promoted thus far and by working together with local affiliates in Taiwan, and Shanghai, we are further strengthening our business foundation.
We are growing our business by heavily investing resources in the growth strategic domains which will represent the core of our future business.
These growth strategic domains comprise pharmacy & health care, plant solutions, and life innovation. In each of these domains we are delivering steady results and are cultivating human resources. In each of these areas we are delivering steady results and are cultivating human resources.
Finally, we are working to achieve sustainable growth by, among other means, utilizing fair and transparent business practices based on the tenets of compliance laid out in the NISSO Group Code of Conduct, by strengthening our internal controls, and I ask, therefore, for your continued understanding and support.
We, Nisso Shoji, will expand our business activities globally, and contribute to society as a sound and dynamic corporation.